Magento Web Design: The Perfect Choice for Online Merchants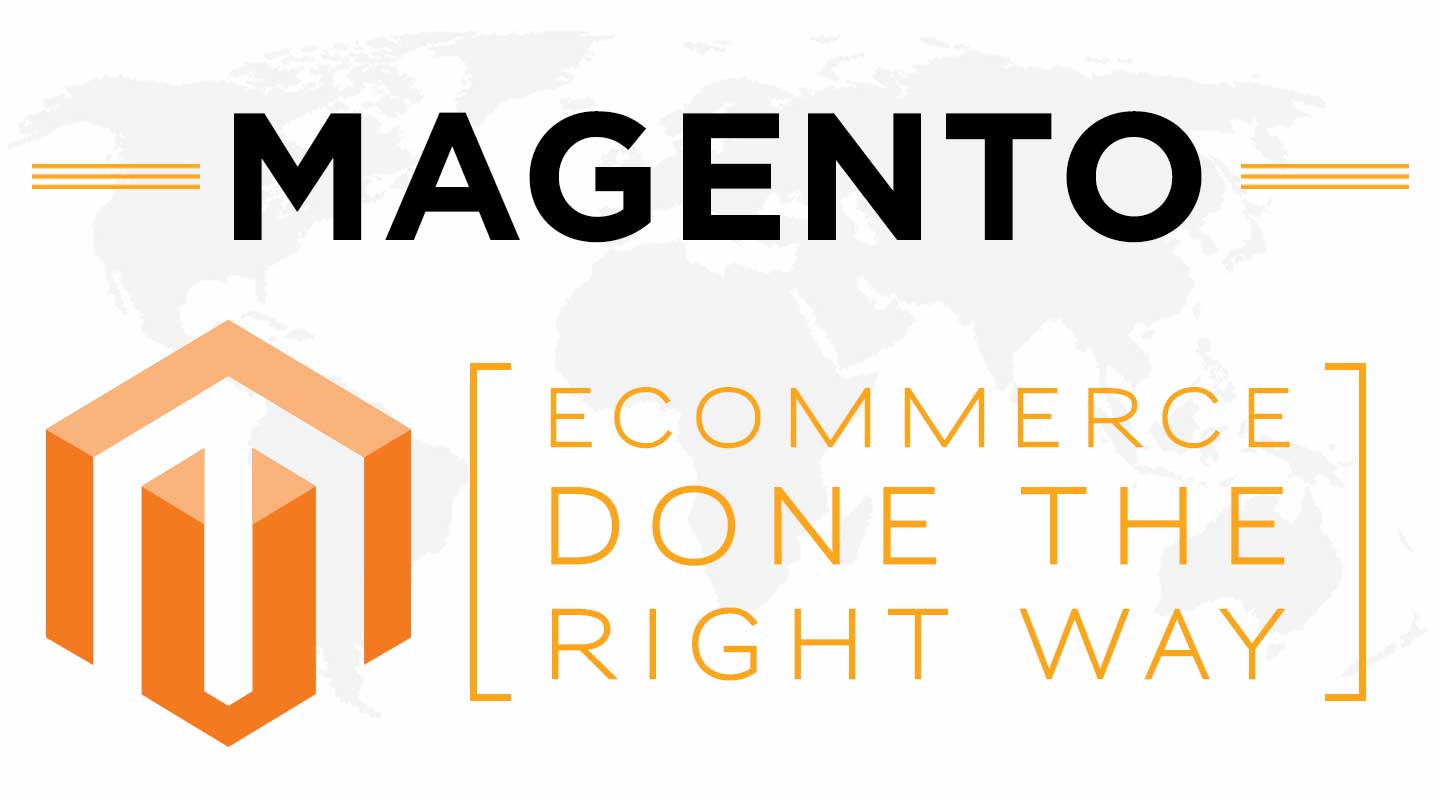 Magento Web Design: E-commerce has greatly transformed the conventional shopping experience, for one primary reason – the convenience of shopping on the move. As it continues to attract more prospects globally, the need to design a website that addresses the requirements of all buyers cannot be overlooked. An ideal e-commerce website should be responsive, user-and-market-friendly, and flexible. And this is where you would need a good e-Commerce Management System that is loaded with several features to provide the required scalability to your business.
But first, if you are interested in our services at Digital Sales, check out this quick video:
Of all the popular open-source platforms available, Magento remains the perfect choice for online merchants. Magento development in Ireland is now a favorite option of many website development and e-commerce companies. This has made Ireland one of the most preferred outsourcing locations for Magento web designs. With Magento, you can get the required flexibility to design or modify your e-Commerce website to suit your business needs.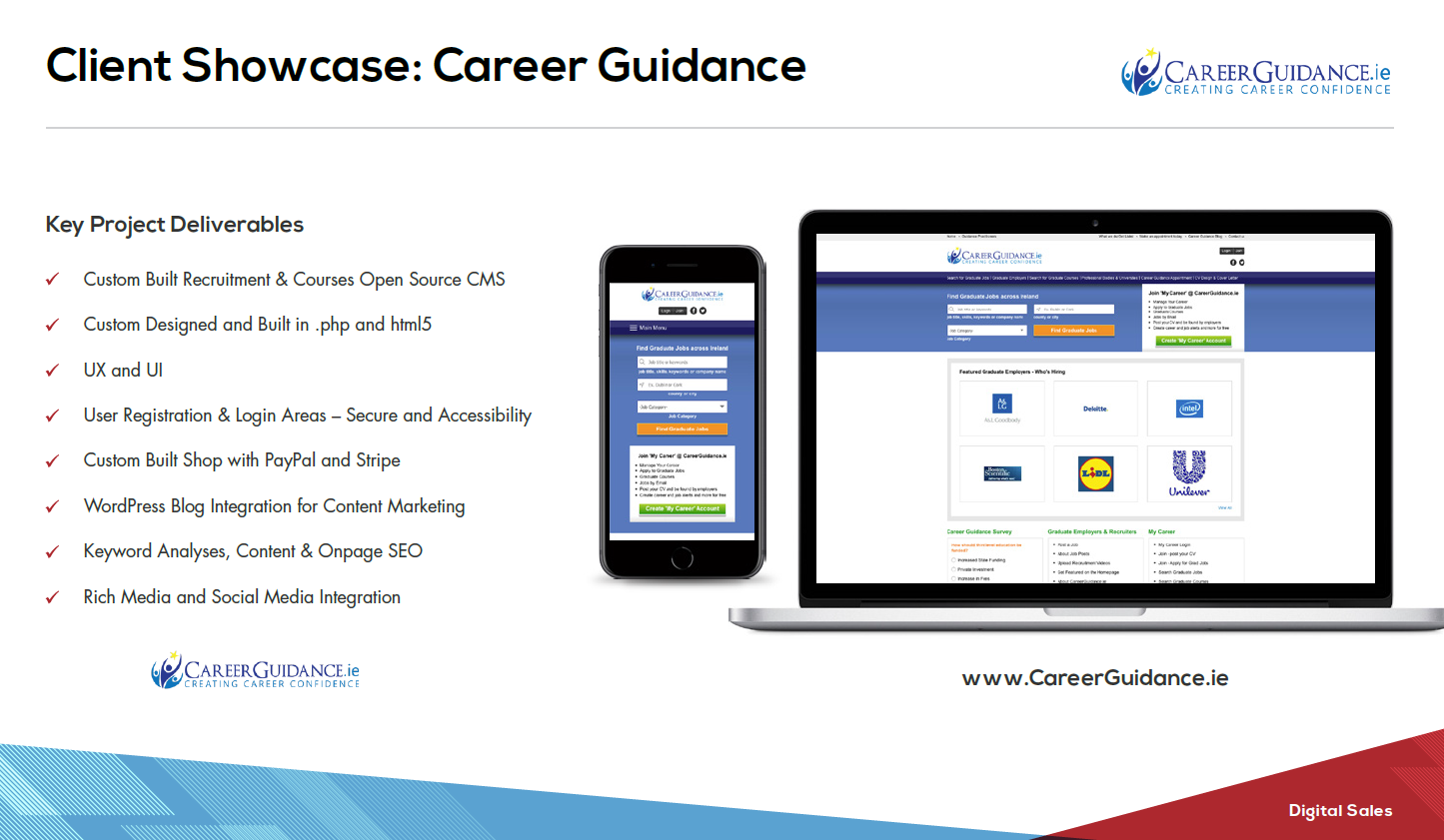 Benefits of Magento Web designs
Magento web designs offer a lot of benefits and have become the backbone of many e-commerce ventures today. Many e-commerce stores now use the platform as their favorite option owing to its open-source nature, attractive layouts and user-friendliness. Below are some benefits of using Magento for web design.
Boost conversion rates: Magento Website design can help to increase your conversion rates plus boost your ROI, due to the lower costs of setting it up for robust and full-scale operations.
SEO-friendly: Regardless of the nature of your e-commerce business, search engine visibility is a major priority. Magento web designs are extremely SEO Therefore, it makes it easy for your e-commerce store to rank high in the SERPs of popular search engines.
Affordable e-commerce solution: With the help of Magento, you can develop highly affordable solutions for your e-commerce businesses.
Even if you already have a Magento online e-commerce website, there are many different digital marketing solutions available to strengthen and augment your online businesses.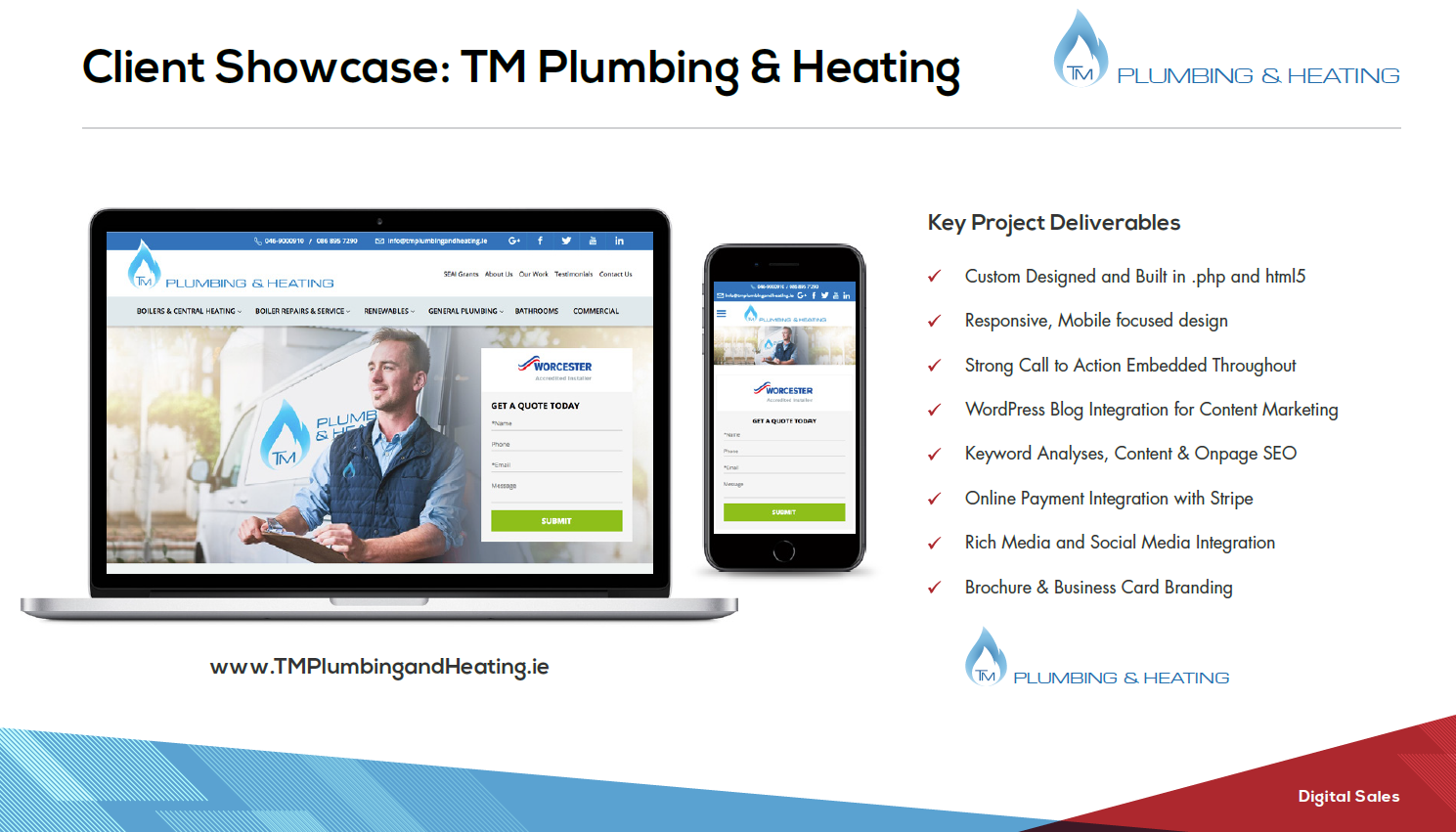 Features of Magento Web designs
With amazing features like, easy-to-use administration panel, promotional and marketing tools, site and order management, full-range catalog browsing and management features, customer support and sales reporting, easy payment process, advanced shipping features, Search Engine Optimisation, smooth and secure one page checkout process among many others, it is more reliable to deploy Magento for your web design than any other e-commerce software. There are other amazing analytical features in Magento that help users identify current sales trends.
Final thought
Magento Web designs are easy to manage, and prospects find it an enriching experience to browse websites built using Magento. For you to get the best from your Magento web design, it is always advised you seek the services of a reliable Magento web developer company, like Digital Sales. Need help with Magento web designs throughout Ireland?
Looking for a world class Magento Web Design company…Digital Sales
If you are a company that wants to build a world class eCommerce Magento website in Dublin, needs help with your organic search position, Digital Strategy or generating online sales……do the necessary!!!…contact the Digital Sales team direct send us a mail at: info@magento.ie, see our contact us page for our office locations.
Diarmuid Haughian – Business Development Director – Digital Sales
Dip. International Selling, Cert. Digital Marketing, MSc. BITS, MA Career Guidance