Magento Developer – If you are planning to take your local store online, having the right e-commerce platform is essential to the success of your venture. Whether it is a small local store or a big brand, Magento is one of the leading open-source platforms to consider. As a highly secure, feature-rich, unique, and robust e-commerce platform, Magento helps in designing and developing a visually-attractive and user-friendly site that will take your business to the next level. It is loaded with amazing features and a wide variety of plug-ins to enhance your brand's visibility, functionality, and sales growth.
But first, if you are interested in our services at Digital Sales, check out this quick video:
Magento development requires proper coding, extensive research, and flawless customisation. If you want to build your e-commerce website on a magento platform, it is best to outsource the task to competent and highly skilled Magento developers such as the ones at Digital Sales!! Our magento software developers will work on your project to deliver a tailored or customized Magento web design at the most cost-effective rates and in the fastest possible time.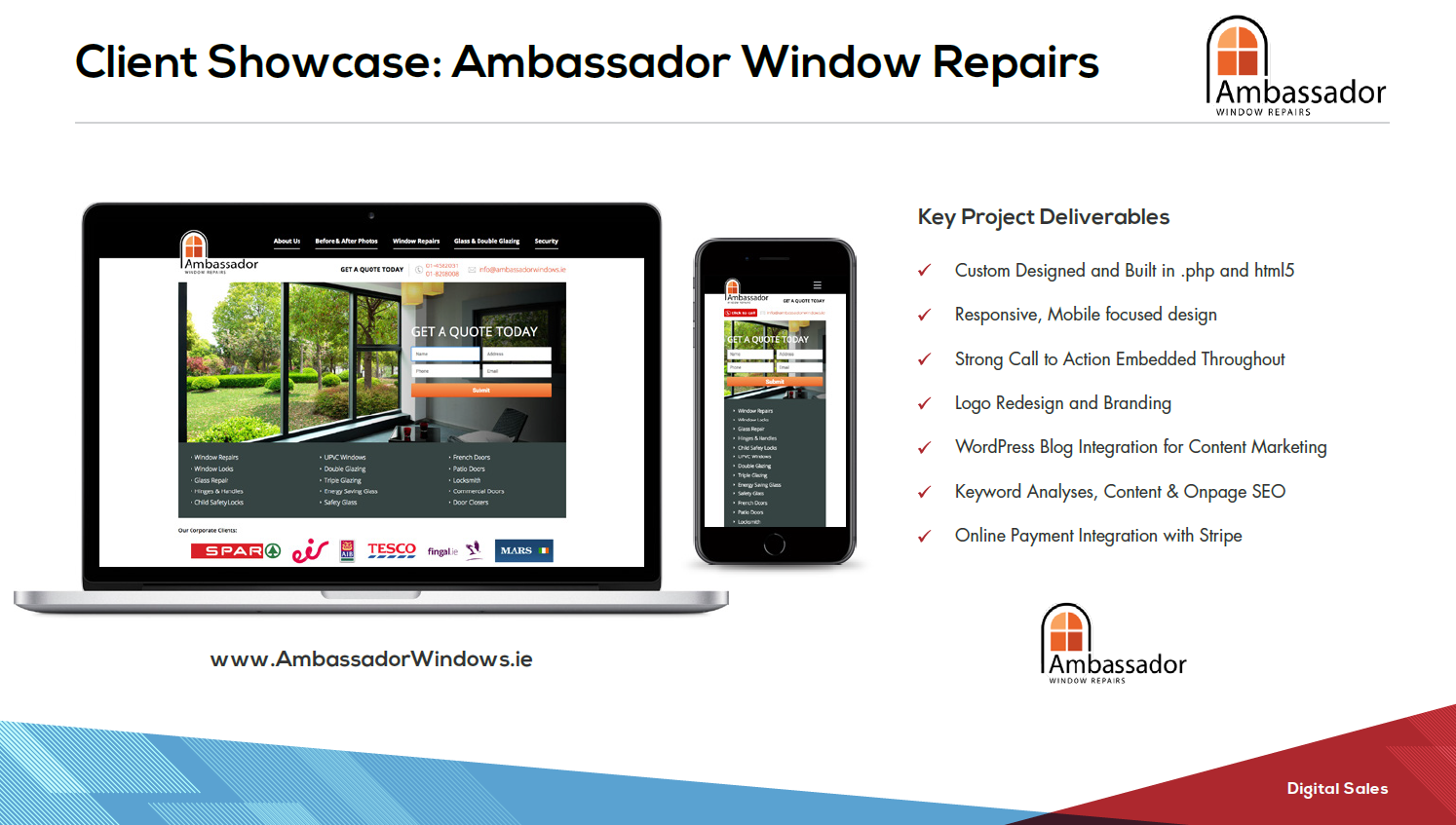 Reasons To Hire A Dedicated Magento Developer In Ireland
There are several reasons to hire a reputable Magento developer. You gain access to a pool of talented resources that will help you build a responsive e-commerce store to improve your online presence, higher engagement and prospect interactivity. You can take advantage of flexible hiring plans – part-time, full time, project based, or hourly based on your requirements. Other reasons include enhanced branding, better search engine visibility, easily manageable Content Management Systems, Comprehensive store, Single backend for multiple store management, round the clock support, Quick turnaround time. The biggest of all benefits is that you remain in touch with the Digital Sales magento development team from start to the end of the project. You will be aware of the development progress and should you need any change in the process; then it can be quickly executed without delay.
Aside from these benefits, you also need to know some Magento development services that are offered by our eminent Magento developers at Digital Sales. These include:
Magento Shopping Cart Development and Integration
Store Development and Customization
Magento theme development
Magento migration
Payment gateway integration
Custom template design
Module integration and Extensions development
Magento maintenance and support
Hiring a Magento developer @ Digital Sales
Hiring the most efficient Magento developer in Ireland will guarantee you get an interactive and highly functional e-commerce store. But make sure you don't do it blindly. You will need to do a series of homework, research and plus you need to ask the relevant questions. This way, you will know which Magento developer can complete the task based on your preferences. As an e-commerce owner, you will want to ensure optimum UX satisfaction from your customers. Thus, hiring Digital Sales, a leading website company in Ireland for your Magento web development, would be a wise decision…
Looking for a world class Magento Developer…Digital Sales
If you are a company that wants to build a world class eCommerce Magento website in Dublin, needs help with your organic search position, Digital Strategy or generating online sales……do the necessary!!!…contact the Digital Sales team direct send us a mail at: info@magento.ie, see our contact us page for our office locations.
Diarmuid Haughian – Business Development Director – Digital Sales
Dip. International Selling, Cert. Digital Marketing, MSc. BITS, MA Career Guidance